Pet food labelling falls under EU legislation for animal feed. It doesn't have its own set of rules nor does it fall under the rules for human food. Some of the terms used are more tailored to the farmer than the pet owner.
The law requires that the label contains certain key pieces of information including a list of ingredients (referred to on the label as 'Composition'), additives and a nutritional analysis (referred to as 'Analytical Constituents') along with feeding guidelines.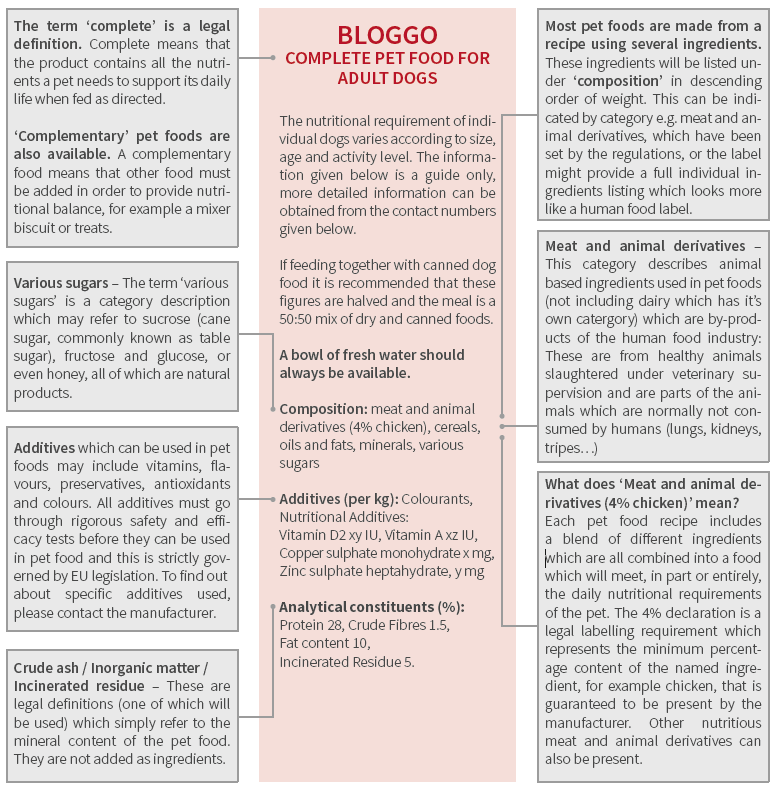 Where can I find out more information about a product?
Pet food companies have customer care lines to answer any questions about their products (contact details are on the back of the pack). Many also have full product information on company websites. For more general information on pet food ingredients, please visit: www.fediaf.org.
Feeding guidelines
Feeding guidelines are for the average pet and you also need to consider size, age and the level of activity when deciding how much to feed your pet. Start by feeding the suggested amount and keep an eye on your pet's weight and body condition.
The best way to check how things are going is to perform a body condition score on your pet. The Pet Size-O-Meter1 is a tool developed by the British Pet Food Manufacturers Association to help doing this and is available through their website: www.pfma.org.uk .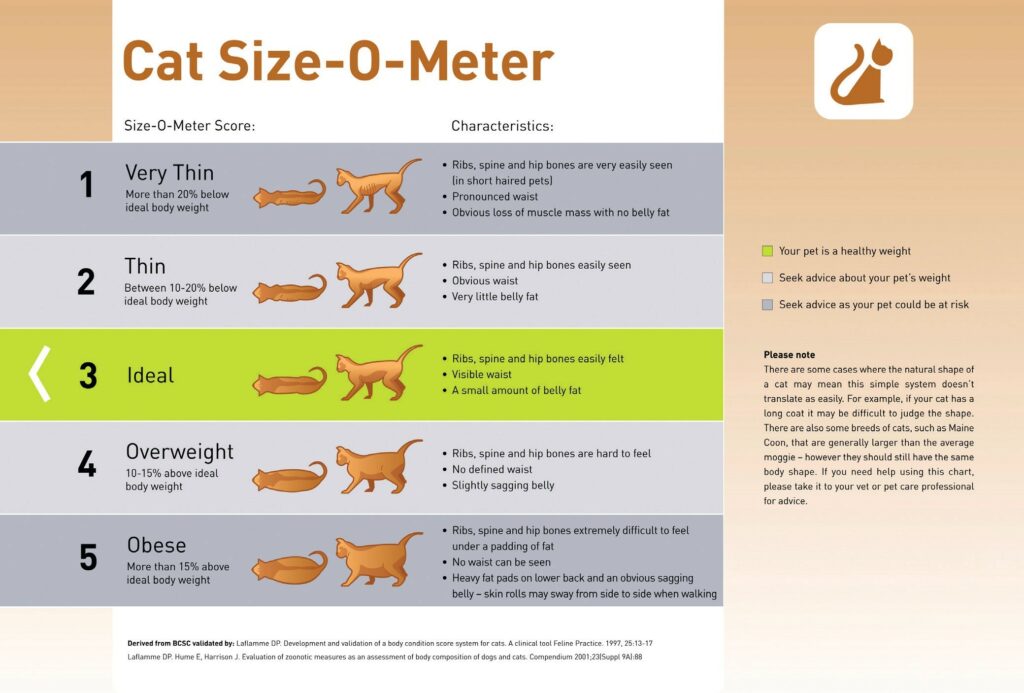 Download the factsheet or click here  for more factsheets
1 Body Condition Score Charts such as this Pet Size-O-Meter (PSOM) typically range from 1-5 or 1-9 in their scoring system. This 5 point PSOM has been designed to be used by pet owners to supplement their routine veterinary checks.