Download our Annual Report 2023
This year's Annual Report was released at the 2023 FEDIAF Annual Congress on 20 and 21 June. The report provides a snapshot of FEDIAF activity over the previous year, in addition to highlighting key milestones. The report also summarises activities of all working groups and lists the members involved in these groups. Towards the end of the report, there is a section dedicated to European Facts & Figures for the pet food market and population figures by country.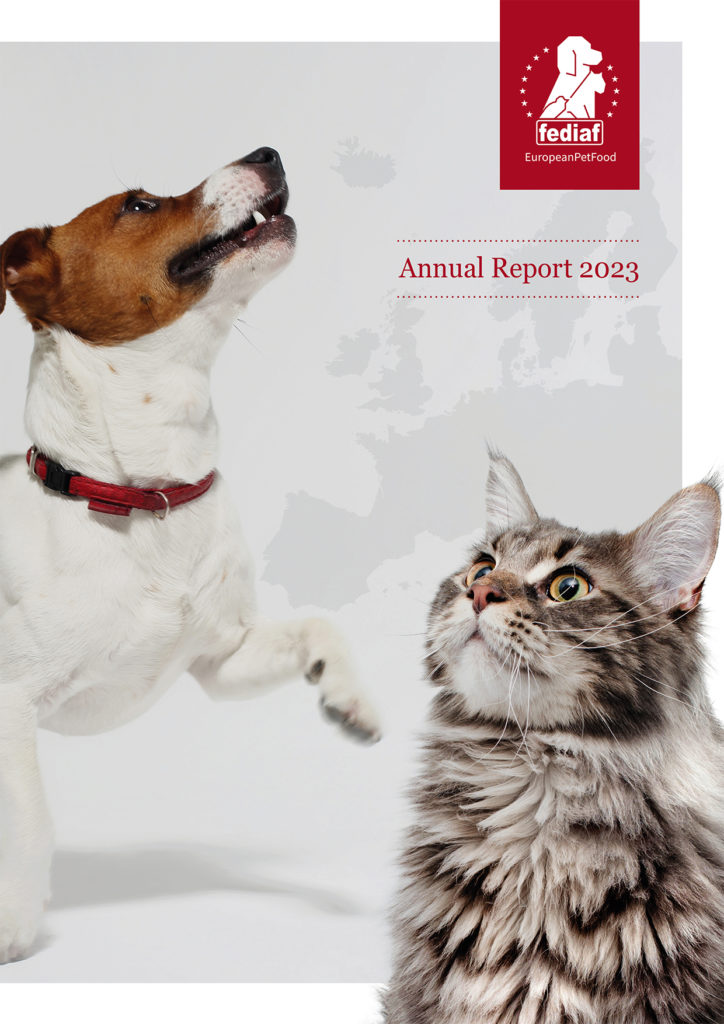 Download our Annual Report 2022
This year's Annual Report was released on the occasion of the 2022 FEDIAF Congress and Extraordinary General Assembly (EGA) that took place on 22 and 23 June. After two years of virtual events due to Covid-19 restrictions, the 2022 Congress & EGA were successfully held in person in Brussels. The report provides a snapshot of the "state of play" of the pet food industry and covers the key policy areas where FEDIAF has been actively involved in 2021. Furthermore, it dives into the specific achievements that the different Working Groups of FEDIAF have carried on in the past year. Finally, the report also gives the reader an overview of the European pet population in its Facts & Figures section.