FEDIAF 2022 Congress & AGM
FEDIAF has officially announced the general programme and opened registration for its Congress and Annual General Meeting that will take place in Brussels in June 2022.
EVENT DETAILS:
Date: Wednesday 22 and Thursday 23 June 2022
Location: Hotel Steigenberger Wiltcher's, Avenue Louise 71, 1050 Brussels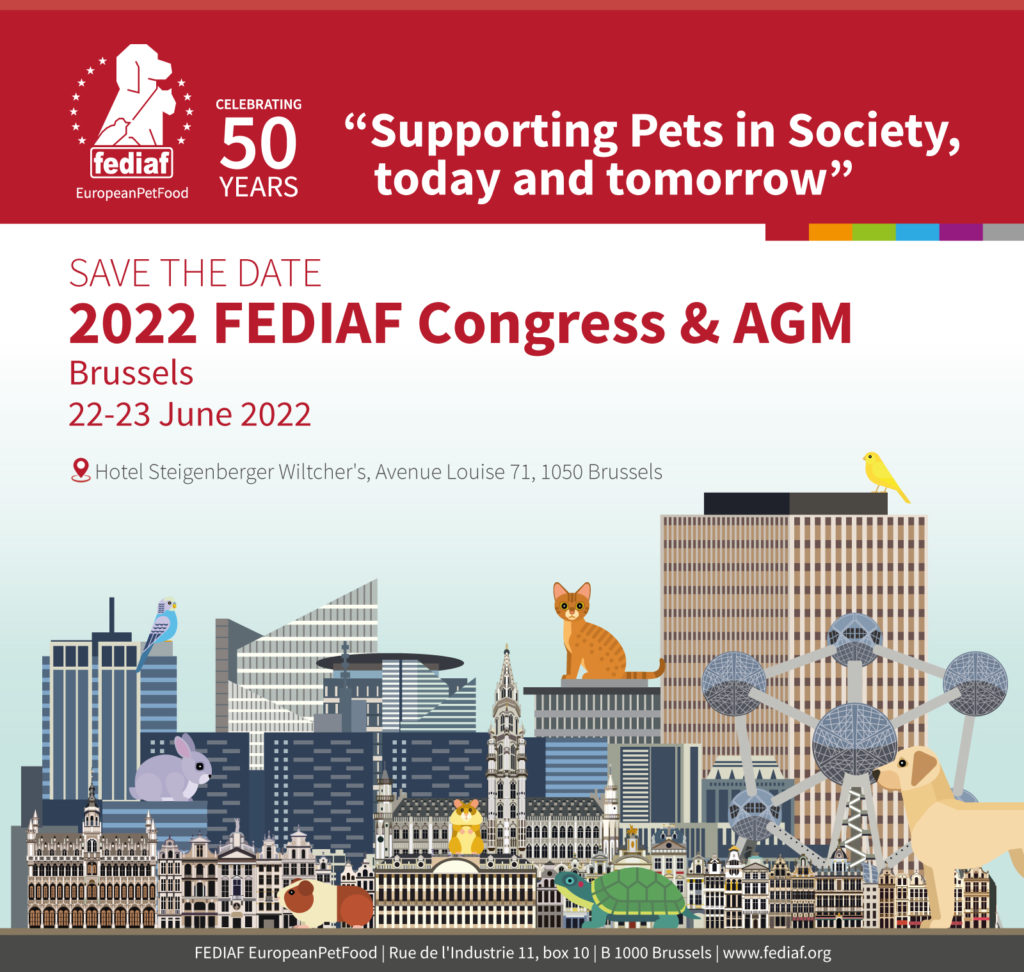 22 June – Wednesday afternoon
There will be a special anniversary ceremony open to the public, celebrating FEDIAF year's highlights and showcasing the new FEDIAF video explainer. We will also have two-panel discussions involving renowned researchers and high-level speakers from the EU institutions or NGOs (tbc). The former will highlight the cultural trends of future pet owners, while the latter will focus on the future availability of raw materials.
22 June – Wednesday evening
The day will be closed with a formal cocktail and dinner that will take place at the Steigenberger Wiltcher's hotel, to which members are cordially invited.
23 June – Thursday
On Thursday morning, the CEO Forum will discuss topics connected with the sustainable food systems, such as the EU Code of Conduct, with representatives from the European Commission (tbc). In the afternoon, our public Annual General Meeting will present the FEDIAF Annual Report with highlights from the different FEDIAF Committees and Working Groups. The day will end with an informal dinner to which members are invited to attend (location TBC).
Registration details
Don't forget to register for the event and book a room at the Steigenberger Wiltcher's Hotel before 28 May 2022 to have a preferential cost!
For all registration details and links please contact: fediaf@fediaf.org