PRESS RELEASE
FEDIAF, the European Pet Food Industry Federation, and its Italian member association, ASSALCO, took part at the 23rd European Society of Veterinary and Comparative Nutrition (ESVCN) Congress in Turin.
Turin, September 2019 – Antonella Baggini, Secretary General of ASSALCO stated: "It is a great opportunity to connect with so many scientists and experts and to discuss the work of the pet food industry on this forum." FEDIAF and ASSALCO had a stand, distributing free copies of the FEDIAF Nutritional Guidelines, Safety Guide, Labelling Code and a recently published Carbohydrate Expert Review. In addition, participants were invited to fill in a short survey regarding the quality of these publications. "It is very rewarding to see that the quality of the industry work is so much appreciated and a vast majority of the nutritionists would recommend our materials to friends and colleagues" Dr Jakub Rusek, FEDIAF policy adviser, concluded.
New Carbohydrate Expert Review
FEDIAF presented the recently adopted Scientific Advisory Board Carbohydrate Expert Review. "There is currently a lot of controversy surrounding carbohydrates and this expert review will help to debunk some myths and to shed some light on what carbs are and what their role is in nutrition" said Dr Thomas Brenten, Chair of the FEDIAF Nutrition and Analytical Science Working Group.
The Scientific Advisory Board includes independent and renowned scientists from Europe assisting FEDIAF in updating the FEDIAF Nutritional Guidelines since 2010.
Free download
The expert paper "Scientific Advisory Board Carbohydrate Expert Review" can be downloaded in the section on Nutritional Guidelines on FEDIAF's website.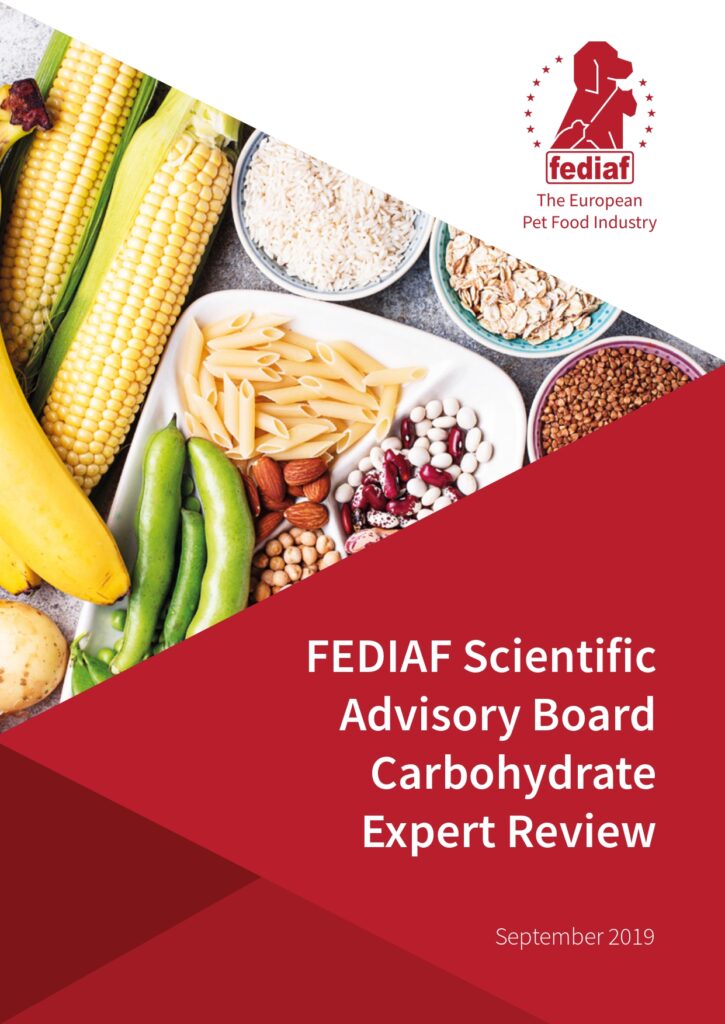 The other three self-and co-regulating documents can be downloaded as well in their respective sections (Nutritional Guidelines, Labelling Code and Safety Guide).
Click here to read our previous news
***
FEDIAF represents the European pet food industry with around 200 production sites. It is an umbrella organization of national pet food industry associations plus direct company members. FEDIAF's mission is to be the credible and responsible voice of the European pet food industry collaborating with authorities, regulators and academics for achieving favourable conditions for the supply of safe, nutritious and palatable products to pets and their owners. Based in Brussels, FEDIAF is fully committed to promoting responsible pet ownership, to the wellbeing of pet animals, to their important social role and to the respect of sustainable development.www.fediaf.org
Contact: Thomas Meyer, Secretary General, + 32 (2) 536 05 20 –fediaf@fediaf.org